– to help you have a better stay at Trevalgas
On a self-catering break, you are free to plan how you will use your time – including what and when to eat – to suit all members of your party.  You also have the option to eat out, at any of the wide range of pubs, hotels, cafés, restaurants, takeaways and snack bars in the area, many of which pride themselves in the quality of food sourced from local producers in Cornwall.
To help you enjoy your break, we offer three food services:-
Arrange an initial supply of groceries to be delivered to your cottage for when you arrive.
Order some freshly cooked meals from a local caterer.
Arrange a custom made celebration cake from Claire's Sweet Temptations
---
 Grocery orders
In the centre of Bude we are fortunate to have Lansdown Dairy – who say "Waitrose quality at Asda prices".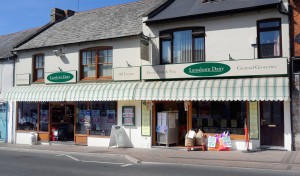 They will deliver your initial supply of groceries ready for your arrival.
This means that you don't have to lug everything with you, particularly fresh food that may not travel well – nor will you have to stop at a supermarket en route.  Lansdown Dairy will deliver on the day you arrive, put fresh food in the fridge, frozen food in the freezer, etc – and all you have to do is pop in and pay for them when convenient.
The ordering process is very easy.  Use this link to the Lansdown Dairy web site where you will see the Trevalgas logo. Selecting it will open an order form, with the option to send it in the post or as an e-mail attachment.  Their number, if you need to call them, is 01288 352556
Or you can access a copy of the Lansdown Dairy Order Form here.
---
 Order freshly cooked meals
If you don't fancy cooking but also want to avoid the hassle of deciding where to eat, travelling and parking, etc – why not consider our local catering service where fresh food can be delivered to your cottage. Suggestions:-
If you've had a long journey, why not order a meal to have on arrival?
Celebrating a special occasion – or just fancy a treat?
Get a meal the evening before you leave  so less clearing up to do
Even order some food to take back home with you!
Click here (NV_Menu_2018) to see the menu  (A4 PDF document) from local chef, Nicky Vereker, who works from her Cornwall base in Widemouth Bay.  This includes full information on prices and how to place an order.
All food is freshly prepared and delivered to the cottage.
If you need to discuss your particular requirements with Nicky, call her on 01288 361530.
---
Arrange a custom made celebration cake from Claire's Sweet Temptations
Many guests who come to Trevalgas combine a holiday with a special celebration. Sometimes it's an opportunity for a family get-together; it could be a special birthday or a key anniversary – and one thing that always goes down well is that special cake.
If you have an event to celebrate when you come to Trevalgas, have a look at Claire's Sweet Temptations for some ideas for your theme and prices? Click here for more information.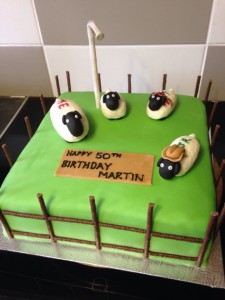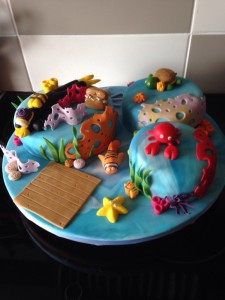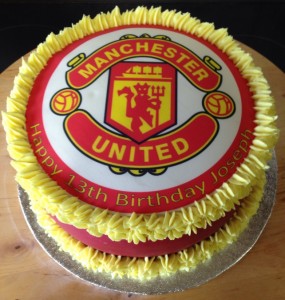 ---
Comments from guests:
"Nicky Verker's food was FANTASTIC – especially the Lasagne and the Tagine.  And the delivery from Lansdown was excellent, in fact I've been to the supermarket only once this week – a nice holiday for me"  Mrs SP from Hertfordshire

"I'd read about Nicky and her food but was a bit sceptical – that's until we tried it.  Good sized portions of lovely, tasty food which just needed heating.  It was delivered while we were out, in Nicky's own dishes, which she collected, along with our payment.  Well  worth it!"  Mr/Mrs DC of Berkshire.

"I always used to make Fish Pie from a recipe given to me by my mother-in-law.  Having tasted Nicky's Cornish Fish Pie, I don't bother to make it any more.  Her Lasagne is excellent too; what a treat to have home-made and not to have to make it."  Mrs LG.- lives locally.

"Regarding places to eat, Nicky the local chef provided us with 5 meals for the week we were here, and she is very good value for money and puts a lot of places to shame with her quality of food. If there's nothing on the menu you fancy, just ask her for your own creation!"  Mrs JH, Sheffield.

Lansdown Dairy service: "It was so nice to have all the food here waiting."  CW

"Lansdown Grocery Service delivered for us and we were very pleased with the service – good quality, reasonable price and all waiting for us on our arrival."  A S-F

"Lansdown Grocery delivered on time and exactly what we ordered. Better than Tesco!!"  AW