The first signs of spring are on their way, and it is a great time to start planning your holidays for the year.
If you have young family, trying to find the balance between keeping the children amused and a relaxing break for you, can seem elusive.
Voted best UK Coastal resort, Bude has beautiful sandy beaches, plenty of water sports, and wonderful rock pools to explore. The town itself is easy to navigate with a good selection of shops, restaurants and supermarkets. Moving inland there is plenty to entertain the family, from horse riding to theme parks, there is something for all ages.
Our Top 5 recommendations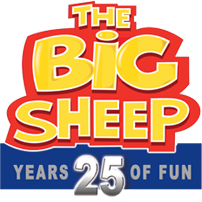 1. The Big Sheep is an award winning attraction, featuring 11 farming shows, sheep racing, and the biggest family roller coaster in the south west (for 4 year olds and above). Plus an indoor playground with slides, ball pits and a gladiator slide – ideal for all weathers!
2. Tamar otter and wildlife centre 

This is a hidden gem, less that 30 minutes from Trevalgas Cottages. You can watch the otters being fed, walk in the 21 acres and spot wallabies and muntjac deer or listen to one of the birds of prey talks.
3. The Milky Way Adventure Park

With over 110,000 sq ft of indoor fun, and acres of outdoor activities it is the biggest all weather theme park in North Devon. From Roller coasters and dodgems, to craft and sports activities, there is plenty to keep the family entertained.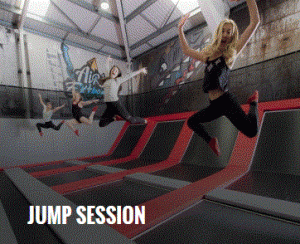 4. Air Extreme
Opened in July 2016, it is North Devon's newest all weather experience. The indoor trampoline park offers air bag, freestyle, dodge ball court and lots more jumping fun!


5. Canoe & kayaking.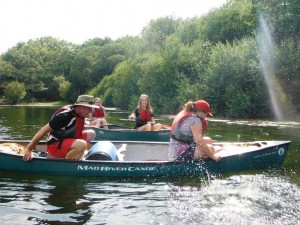 If you fancy something a bit more adventurous, why not try The Bude Canoe Experience. Suitable for individuals or small private groups, you have your own fully qualified guide, to explore the waterways see wildlife, and mess around in the rivers & lakes.
Discounts
Remember to pop into the Bude Tourist Information centre for discount vouchers for many of the attractions and days out.
As to where to stay, the Trevalgas cottages are nestled in stunning countryside 1.5 miles from Bude, and have great facilities including a games room, children's play area and a newly refurbished heated indoor swimming pool (that is open all year round).
There are 14 self catering cottages on the complex, all very well appointed, family friendly with their own private patio, garden or courtyard. The complex is designed to give you the opportunity to relax and unwind while the children play.
If you haven't visited this beautiful town, 2017 is the year to come to stay.
NEW!
– we now have a new and improved booking system, so it is easier than ever to book your holiday. Check availability & Book Here