Set in idyllic countryside, the Trevalgas Cottages are perfectly placed to visit the seaside town of Bude, or rest and relax enjoying the excellent onsite facilities including our newly refurbished indoor heated pool.
For the 2nd year in a row, the beautiful seaside town of Bude has won the Best UK Coastal Resort. It is an important award as it is voted for by the people.
"We couldn't be more delighted with this award. All the vision and local investment that is going into the Bude area – creating new places to eat, places to stay and exciting things to do for visitors to Bude, is clearly appealing to day visitors and holiday visitors alike".
Mark Hibbard, Tourism Officer for Bude
If you have not visited Bude before, here are few reasons why you should come and visit our family friendly town.
The Best of Bude
The Beaches
We are biased, but with good reason the beaches at Bude are beautiful, and the latest water quality standards have rated Bude's beaches as Excellent. This is thanks to the cleaner seas community project who are working to a sustainable future for Bude.
Watersports
There is a wide range of watersports on offer, you can learn to surf, take the   pedalos out, or try your hand at stand up paddle boarding (SUP).
Sports Activities
If watersports aren't your thing, there is plenty to enjoy on land. From archery to horse riding there is a great selection of sports for all abilities and ages.
Eat
It is not just the pasties and tea shops that are worth a visit, there is a range of culinary delights and a good choice of restaurants to suit even the pickiest of eaters!
Weather
Now we can't guarantee the weather, but the Bude Tourist Board have worked hard to make sure there is plenty to do in all weathers throughout the year.
So the next choice is which cottage to stay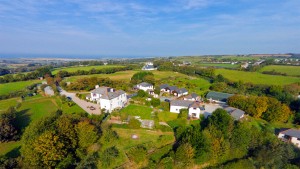 in…
we look forward to seeing you soon.